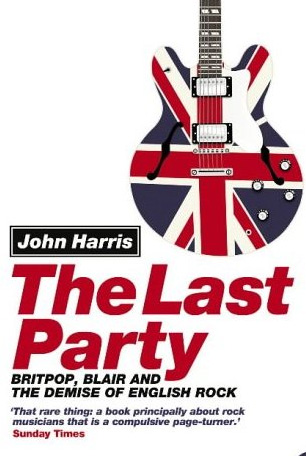 I am currently reading
"The Last Party: Britpop, Blair, and the Demise of English Rock"
. To give this blog some more focus, I thought I would provide my own little music and video summary of the book via this blog. I'll keep doing the cheat sheet and adding any other new music I find, but because of the book I am discovering plenty of other older music, so once a week I'll add my little blip on Britpop. I've always been a fan of
Blur
, and
Pulp
; and "Wonderwall" has to be one of the greatest songs ever,
but now I have also added
Suede
and not just the one track I used to know "Metal Mickey."
So before we get to the Britpop, we need to get some history. The Britpop movement was a reaction to what was happening in America. In 1992 Nirvana and grunge ruled the musical landscape; loud music filled with angst and self loathing.
A handful of artists in England, who did not always get along with each other started to make music that was the opposite. It was pop guitar music filled with hooks and it was British. It was music that hearkened back to classic British bands of the 60's and 70's.
The obvious one!
An even bigger influence were the Kinks:
The Kinks again, with the most British song ever written:
The Jam:
and lastly The Squeeze:
Other influences from the 60s: include The Who, Small Faces, and The Rolling Stones
from the 7os: David Bowie, Roxy Music, The Buzzcocks, The Jam, and Elvis Costello
from the 80s: Madness, XTC, and The Smiths who we will talk about again
Next time on BP: The Smiths and Madchester!